Testimonials
Read what some of our students and trainees have to say about EKHUFT Medical Education.
Reflection on my Health Care of Older People (HCOOP) rotation (feedback from a junior FY1)
Of the 4 rotations I have had during FY1 year, my HCOOP placement has by far had the most holistic focus. There is a large appreciation for the social aspect of the patients' life such as their levels of independence and mobility. The question 'What is your main concern?' is routinely asked thus creating a patient centred culture on the ward which I have found very refreshing. 
I spent two months on the Clinical Decisions Unit prior to this and observed that there was a different emphasis at that stage of the patients' journey through the hospital. Whilst they are in A&E and CDU, the emphasis is on stabilising the patient and ensuring that key investigations are initiated such as bloods, scans, ECG's etc.
When they arrive at St. Augustine's, they enter a more holistic stage in their care. They receive a thorough consultant review using the Frailty Tool Assessment which covers not just a medical assessment, but also considers social and mobility factors as outlined above. I have often found that the primary differential diagnosis is changed following this in depth consultant review, which has reinforced to me the importance of critically evaluating a patients' diagnosis, and the risk posed by 'diagnostic overshadowing'. 
There is also a much bigger emphasis on the Multi-Disciplinary Team on St. Augustine's, with regular MDT meetings between the medical team, nursing team, physiotherapists and occupational therapists to discuss all of the patients. These regular sit-down meetings aren't something I have experienced on other wards, and again I feel this helps to reinforce a holistic approach to patient care. 
I have noticed that board rounds are also more in depth and more fully engage other members of the MDT. On CDU the board round functions mainly as a mini 'catch up' on all the patients and is more consultant focused, whilst on St. Augustine's it is more common to engage the full MDT in discussion and engage in decision making. This is especially true of the afternoon board round. I get the impression that because CDU is more time pressured, with a bigger emphasis on making beds available for incoming A&E patients, there is simply less time to take this holistic approach so it is a task more commonly taken on by the other ward teams.
This has also been a very useful placement for building my communication skills. I remember at the beginning of FY1 during my first month on the respiratory ward observing an SHO tell a family that their father was unlikely to survive, and that we should initiate End of Life care. At the time I couldn't imagine being in the SHO's shoes; it seemed too daunting. Almost a year later I have found myself in that same situation two of three times on St. Augustine's, having similar conversations regarding End of Life Care or DNACPR forms. Obviously it is never a nice conversation to have, but each time I have been able to reach a constructive agreement and an understanding with the patient or family. 
The main point for development that I identified whilst reflecting on one experience was with regards to appropriate setting. I had had a DNAR discussion with a relative without another member of staff present. Fortunately the conversation was constructive and although he was understandably upset, we reached a mutual agreement on the benefit of the DNAR. However if the conversation had not gone well it would have been important to have another member of staff present. Partially this can help to diffuse tension , but they can also often answer questions that the doctor is unable to, since nurses spend more face-to-face time with the patients. I now always ensure that we are in a private room with another member of staff present – preferably the nurse responsible for the patient. I have now put this reflection into practice in a subsequent encounter. 
Another way in which my HCOOP rotation is especially holistic is with regards to Advanced Care Plans. Prior to working on St. Augustine's I had never been involved in completing one. I have now learned that it is not as simple as 'preventing unnecessary hospital readmissions' but rather is a personalised and detailed plan covering many aspects of a patients care. For example nutrition, swallowing, mobility and falls, which obviously require taking into account the views of the team Dietician, SALT therapist and physiotherapist. 
With regards to my clinical skills and clinical knowledge, St. Augustine's has been an extremely valuable learning experience. There appears to be a very high incidence of heart murmurs on the ward, which has strengthened my auscultation skills. Both consultants have also been very generous with their time in talking through ECG readings, quizzing me as to what I think on the ward round before then explaining the answer. 
With regards to prescribing, I've completed the SCRIPT prescribing module 'Prescribing in Older Adults' which helped me understand the pharmacology behind adjusted doses in accordance with reduced renal function or reduced body fat. It's also been useful to observe consultants carrying out medication reviews on patients and stopping certain drugs. This is often in an attempt to reduce the risk that polypharmacy poses to increasing the likelihood of falls. 
Concerning acute scenarios, it is an unusual day that I will not be called to urgently review with a high EWS score or who has acutely deteriorated. I feel increasingly confident managing these patients in the first stage, which usually involves three main aspects:
Initial therapies – e.g. oxygen for low 02 sats or analgesia for chest pain.


Initiating bedside investigations so that one of my seniors has the necessary information to make a decision regarding further management. e.g. an ABG for low 02 sats, or an ECG and troponin for chest pain.


Communicating with the patient and/or their family. Sometimes this can be to reassure a patient who is terrified from acute chest pain or breathlessness, or it may be to phone the family to update them on the patients' condition. 

 
Overall, I'm very grateful for the opportunity to have worked on a HCOOP ward. The clinical skills, communication skills and holistic approach it has given me will be vital in the future, especially given my intended role as a GP. 
---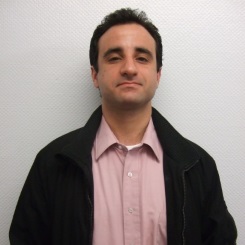 I spent 12 weeks at William Harvey Hospital for my surgery core rotation and 6 weeks for my paediatrics core rotation for a total of 18 weeks. The administration staff are friendly, supportive and patient with the medical students. Some of the surgery consultants can be a little tough on the students but that exemplifies their commitment to ensure the quality of their clinical skills, communication skills, and history taking skills. The surgery rotation schedule was a well-balanced learning experience which consisted of theatre, ward rounds, clinics, and a surgical assessment unit. The schedule also made time for students to study and catch up. These hours can be essential to many medical students. Each teaching had its own unique learning experience which helps the students piece surgery together.
I also had a great learning experience in paediatrics which involved William Harvey Hospital and Kent & Canterbury hospital. The consultants were helpful and accommodating to the students. I remember asking questions during ward rounds and each consultant would spend that extra time to briefly teach the topic. Having two hospitals involved in paediatrics diversified and expanded my learning experience. There were specialised paediatric clinics such as dermatology and diabetes at Kent & Canterbury Hospital while William Harvey Hospital housed a Neonatal intensive care unit. These hospitals together offered a complete paediatric learning experience.  My overall experience at William Harvey Hospital was gratifying and enjoyable.

Amir Mockarram-Dori 
Third Year Medical Student
St George's International School of Medicine Grenada
From the Trust News Archive, April 2017:
---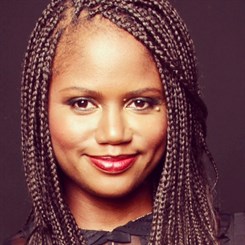 Big "thank you" to the dedicated Rotary ENT team
Speciality A&E registrar Dr Olukemi (Kemi) Peters has been particularly impressed by her recent experience working with the Rotary ward ENT team at the William Harvey hospital.

Describing "lovely" and "brilliant" colleagues, Kemi has nothing but praise for a talented team who are dedicated to patient care.
Kemi said: "The ward staff are an amazing, friendly team and they work very hard. The ward sisters are very friendly and approachable. I would like to specifically mention Sarah, Jacqui and Tara for always being pleasant."
Kemi was also enthusiastic about the welcoming and supportive consultants, registrars, nurses and HCAs, reflecting that she "thoroughly enjoyed working with the ENT team".
"I understand why the team has won awards, and will definitely continue to do so in the nearest future," added Kemi.
"Thank you all for a wonderful learning experience."