Electives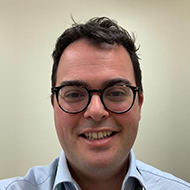 Welcome to the East Kent Hospitals Electives Undergraduate Programme. 

Thank you for your interest in undertaking your elective with us at East Kent Hospitals University NHS Foundation trust (EKHUFT). 
We recognise that electives are an important part of your personal and professional development as a doctor of tomorrow.  As you begin this chapter in your career, everyone here will support you to achieve your best academically and help make your 'East Kent' experience the very highest quality.  We are continuously developing our hospitals as centres of learning where you can flourish.
 Whether you are training to be a doctor in the UK, or elsewhere, we have a deep and rich variety of clinical environments for you to learn in and the expertise, experience, resources and enthusiasm to ensure a tailored programme for you. 
 We consistently receive outstanding feedback for our educational activity, which we continually review to drive improvement.
Currently, we do not accept doctors who have graduated or are taking part in clerkships or clerkship type electives other than from our medical school partners.
Dr Ciaran Crowe
Director of Undergraduate Medical Education, Clinical Associate Director of Medical Education and Consultant Obstetrician and Gynaecologist



Why undertake an elective placement at East Kent? 
EKHUFT Medical Education runs an Elective Programme offering 4-8-week clinical elective placements for medical students and are available in a variety of specialties. 
Placements are undertaken at our campuses in Kent and Canterbury Hospital, Canterbury Kent, William Harvey Hospital, Ashford Kent and Queen Elizabeth the Mother Hospital, Margate Kent. 
We are fortunate to be able to offer you on-site accommodation on all of our hospital sites. This is available on a first come first served basis, which can be booked after confirmation of your placement.
There are also options for a wide range of private accommodation in close proximity to our hospital sites, which you will need to self-organise.
For further information such as, key contacts, FAQs, how to find us, and local amenities, please visit our main Undergraduate page


What our students say...
2021-22 Elective feedback: 
"The theatre experience was the best I have had and working with a variety of consultants was great. The teaching was of an excellent standard."
"The doctors on the ward were really approachable and helpful in finding learning opportunities for me" 
"Accommodation on site was lovely, being by the seaside was perfect and I also got to enjoy the local area. The staff in the hospital were also extremely friendly."
"I had one to one time with a great consultant. I like that there was a mix of surgical and medical experience. There were lots of opportunities to have responsibilities that enhanced my skills." 
"My elective experience was very positive and I felt the communication throughout was excellent. The teaching and learning opportunities were outstanding."


Application Information:
Before completing our online application process you should consider which specialty area you are interested in and then contact the Elective Administrator Kayleigh Howard on kayleigh.howard1@nhs.net with your chosen specialty to ensure we are able to accommodate you during the selected dates. 
Please click here to choose your supervisor in your chosen specialty. 
Once you have confirmed with the supervisor through the Administrator that they are able to offer you a placement, you will need to complete the on-line application form and upload a number of important documents to undertake an elective at EKHUFT. Please note: due to the large number of applications that we receive for a small number of places any incomplete applications will be automatically rejected.
PLEASE READ ALL THE INFORMATION ON THIS PAGE CAREFULLY BEFORE SUBMITTING YOUR APPLICATION. 
General Application Information:
You can only undertake your placement in one specialty for the full duration of your placement, whether this is for the minimum of 4 weeks or up to the maximum of 8 weeks.  
Please note that should you accept an offer for a certain placement on certain dates, at the end of your Elective EKHUFT will only verify time spent on that specific placement.
Please click on the individual tabs below - Entry Requirements, How to Apply and Application Outcome to understand the process.


Entry Requirements 
You must be in your penultimate or final year of Undergraduate Medical study at the time you undertake your placement.

You must have arranged a supervisor from the list here for your chosen specialty. 

English Language Proficiency 

If you are not a citizen of a Majority English-speaking country (list below), you are required to provide proof of your English Language Proficiency as part of your application.

If your current medical degree is taught and examined in English, we will accept this as proof of your proficiency - as part of your application you must include a Letter from your school certifying that you are a current student of their medical degree which is taught and examined in English.

Alternatively, you can take a test to prove your proficiency. Currently, we only recognise and accept tests from the International English Language Testing System (IELTS) (either Academic or General Training).

The minimum score required to prove your proficiency is 6.5 in each component and the test results must be within two years of your elective period in order to be valid. 

If you have taken your test but not got your IELTS results or certificate by the time you submit your application, we will instead accept evidence of your test booking confirmation. You will still be required to submit to us the test certificate as soon as you receive it, and you must still meet the minimum score of 6.5 for each component before an offer can be made.

We will not accept any other English Language certification.

Majority English-speaking Countries: Antigua and Barbuda; Australia; The Bahamas; Barbados; Belize; Canada; Dominica; Grenada; Guyana; Ireland; Jamaica; New Zealand; St Kitts and Nevis; St Lucia; St Vincent and the Grenadines; Trinidad and Tobago; United States of America; United Kingdom.

A transcript of your results from your medical degree to date, authenticated by the Dean or Registrar of your medical school

Permission from your medical school to do an elective.  This must include confirmation you have had a DBS or equivalent at your medical school.

You must study at an institution listed on the GMC website.
 Visa Information for International Students
There has been a change in immigration rules which came into effect on 11 January 2018. Non UK or EU citizens are no longer required to have a Tier 4 visa sponsored by EKHUFT to undertake your elective placement. 
Elective placements may now be undertaken under the short term study route rather than tier 4.
If you are a non UK citizen, please read through the information from GOV.UK website and familiarise yourself with the visa application requirements before applying for a placement. 
Fees
There is a non-refundable application fee of £100, which will be taken as part of the application process. 


There is a placement fee of £50 per week.
For the minimum 4 week placement, this equates to a placement fee of £200 and for the maximum 8 week placement a placement fee of £400.
Payment of this fee should not be made until after you have been sent an elective placement offer.  
How to Apply
Applications will only be accepted via the online application portal (https://itx.ekhuft.nhs.uk/undergraduate-electives-placement)
Your application must include:
Two written academic references.
We do not specify content or format but as a guide, these should refer to your course performance to date as well as experience and suitability for the elective placement. At least one reference should be from an academic tutor who knows you well.


A personal statement, detailing the preferred specialties for your Elective.

A transcript of your results from your medical degree to date, authenticated by the Dean or Registrar of your medical school.

Permission from your medical school to undertake an Elective at EKHUFT during the dates you are applying for.  This must include confirmation you have had a DBS or equivalent at your medical school. 

Evidence of English language proficiency (as detailed in previous section).


Please note that applications that do not include ALL of the above documents will be considered incomplete. Incomplete applications will automatically be rejected. (*KCL and St Georges London will not need to provide any references, results transcript or evidence of English Language Proficiency)
Apply Now button: https://itx.ekhuft.nhs.uk/undergraduate-electives-placement
Your Application Outcome

We do not operate on a 'first-come-first-served' basis.
All applications must be submitted at least 12 weeks before your proposed placement start date.
Processing the applications can take up to 8 weeks after we've received your application and we request that you do not e-mail asking for the outcome of your application during this time. We will notify you as soon as possible after the application deadline whether or not your application has been successful. 
If you have met all the criteria and a placement with the appropriate supervisor is available, we will inform you. You will then need to confirm your acceptance of our offer and then subject to Occupational Health clearances, we will confirm your elective placement and your start date.
If you have to withdraw your application for any reason please inform us at the earliest opportunity to ekhuft-ugmeded@nhs.net as it may be possible for us to offer your placement to someone else.
Successful applicants will be required to provide a certificate of medical indemnity or malpractice insurance valid for the duration of their proposed elective and confirming UK cover.