Trainee Study Leave
Trainee Entitlement (including Eligibility and Exclusions)
| Grade | Time Allowance | Financial Allowance |
| --- | --- | --- |
| FY1 Trainees | No study leave entitlement. Note: Foundation Doctors on a two year programme may use up to 5 days of their F2 study leave allowance for tasters and career planning as described in the Foundation School study leave guidelines. | No entitlement |
| FY2 Trainees | Up to 10 days per annum, from appointment start date, plus 2 days for ALS (if not already taken). Year runs in line with training year | In line with HEE criteria |
| GPST1 / GPST2 / GPST3 | 10 days per rotation. 30 days in total per annum. | In line with HEE criteria |
| IMT1 / IMT2 / CMT1 / CMT2 / DCT1 / DCT2 | 30 days per annum; a maximum of 3 exams may be taken plus a maximum of 5 private study days prior to each exam (a total 15 days private study leave may be taken). | In line with HEE criteria |
| ST1-ST8 | 30 days per annum; a maximum of 3 exams may be taken plus a maximum of 5 private study days prior to each exam (a total 15 days private study leave may be taken). | In line with HEE criteria |
| Less Than Full Time | Pro-Rata | In line with HEE criteria |
Applying for study leave
ALL training doctors based in a hospital (F1, F2, ST1-8, CT1-3, IMT1-3, DCT, GPST1-3) should follow the online study leave application process. (This can only be accessed when connected to the hospital IT network or using the remote-working VPN on a Trust device)
All applications must be submitted 8 weeks before the date of the study leave, to allow enough time to go through the approval procedure.
Click on the image to the right for a full flow chart of the study leave process.

All estimated costs should be included in the application, as these cannot be approved after the event. Any requests with total costs amounting to £1000 or more will require additional HEE approval before local approval can be given. All international Study Leave in considered to be a 'Discretional' request, and needs to be approved by HEE before being booked. HEE will advise of which costs they will accept, if approved.

For any doctor-in-training currently in a GP-Surgery or Psychiatry placement, the paper-based process linked below should be followed. 
Click here to download the paper-based form (for placements in Psychiatry and GP-Surgery only)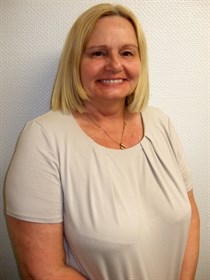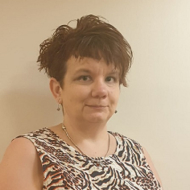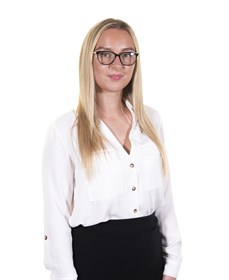 FAQs
Q. Where can I read more on how to apply for study leave?
A. You can find our guidance here and you can read Health Education England's guidance on study leave, including approved specialty curriculum course information and codes, here.
Q. How do I apply for courses that are not in the list of either mandatory or optional courses?
A. 'Discretional' Study Leave - that is anything not on the HELaSE Codes list, and all international events - requires a special code. Click here for further guidance on how to complete and "Discretional" code request ("Discretional" Study Leave is the new name for "Aspirational" Study Leave)
Anything outside of the "Mandatory" or "Optional" codes needs to be approved as "Discretional"
To apply for "Discretional", you will need to follow another route rather than the usual Study Leave route, please see the guide provided below. This also applies to all International Study Leave and is limited to one request per training programme, the funding for this may also limited.
When applying for "Discretional" Study Leave complete the request by the below guide at least 10 weeks in advance, to allow time for your application to be processed.
If your "Discretional" request is granted, you will be given a unique "Discretional Study Leave" code. You will need to forward this to your Trainee Study Leave Co‑ordinator when received.

Q. Where can I read more on study leave entitlement?
A. Click here to view information about study leave entitlement
Q. I am an educational supervisor or DSA (I am a study leave approver), where can I find guidance on approving study leave applications?
A. You can find our guidance for all approvers here.
Q. How do I claim for study leave expenses?
A. All Study Leave expenses must be claimed on the Easy Expense system: https://ekhuft.easy.giltbyte.com/user/login/ 
All Study Leave expenses claims MUST be submitted within 1 month after attending the study leave event, or immediately after if leaving the Trust; this reduces the risk of any delays or possible rejection. Once you have left the Trust you will not be able to submit a claim and will not be reimbursed.
Click here for more guidance on how to correctly complete an expenses claim request