Wellbeing at East Kent
East Kent has a range of staff services designed to help students, trainees and all staff take care of themselves as well as others.  Health and wellbeing are taken seriously and there are resources, staff and facilities as well as sign-posted external support and guidance to help ensure that living, working and learning in our trust is as good as we can all make it.

It is vital that everyone providing care to our population and their families and carer, as well as everyone supporting in wider roles,  feel fit, well and valued themselves.

It has been a particularly challenging time recently and it is recognised that people are being asked to work differently, to respond to change quickly and flexibly and that we are all responding to challenges we could not have imagined.
Everyone experiences work and training in their own way, everyone has had a unique experience during the pandemic.  It is more important than ever that we all stay safe and well and East Kent is always looking for ways to support everyone in this.    

'It is hugely important that, as a trust, we look after our staff as well as our patients.' Susan Acott, CEO at EKHUFT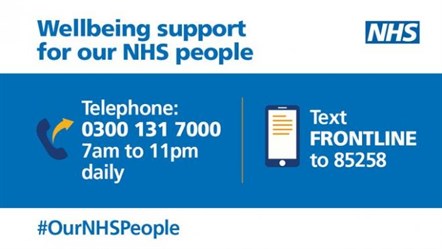 Resources available to all include:
Mental health and wellbeing resources including our Health Assured Employee Assistance Programme and our Going Home Checklist.
Physical wellbeing resources including access to online exercise classes, our Simply Health Health Hub and guidance on eating well and alcohol intake.
Financial health resources including access to Neybar who East Kent have partnered with in order to support staff in accessing financial tools, calculators and expert guides as well as being able to apply for emergency loans.
East Kent has provided special Take 5 rooms on each site – a dedicated quiet space available to all wanting to share worries and concerns, ask for advice., let off steam or just sit quietly.
Our sites provide restaurants that offer full menus of nourishing and healthy meals and snacks.
There's a whole host of benefits to East Kent staff including We Care Rewards, our discount and benefit scheme which enables you to save money on a range of purchases, including your weekly grocery shop. We Care Rewards continues to offer benefits already available to you as an EKHUFT staff member.
We hold a range of health and wellbeing books within our libraries at each hospital site. 
We provide a recognised training programme developed by Mental Health First Aid (MHFA) England which equips people to become mental health first aiders within the trust, there to support colleagues.
Links and Resources
East Kent's internal links and resources are available to students, trainees and staff on joining us.
Here are some wider links and resources.
NHS Mental Health Hotline for staff tacking COVID--19
HEE's page on wellbeing links and resources can be found here and include a wealth of information and tips