Life in East Kent
Live, learn, work and play
All of our hospitals are situated within a short distance of our largest town centres which offer a range of amenities shops, bars and restaurants.  They are also on the doorstep of some of Kent's most beautiful countryside and beaches – the best of both worlds.
There are fantastic travel links in Kent which make all parts of the county, and beyond, accessible, with key motorways such as the M2 and M20, and easy access to the M25.
A huge benefit of being based in Kent is the accessibility to London by train, including a high-speed service option which gets you to London's St Pancreas in 37minutes from Ashford,
The Dover to Calais ferry crossing also provides easy access for those European getaways and means France is on our doorstep.  Jump on a ferry and you will be in Calais is just 90 minutes.  Alternatively, you can take the Eurostar, which will take you to many locations in France and Belgium quickly.  The Eurostar from Ashford International Station arrives in Paris in just under two hours.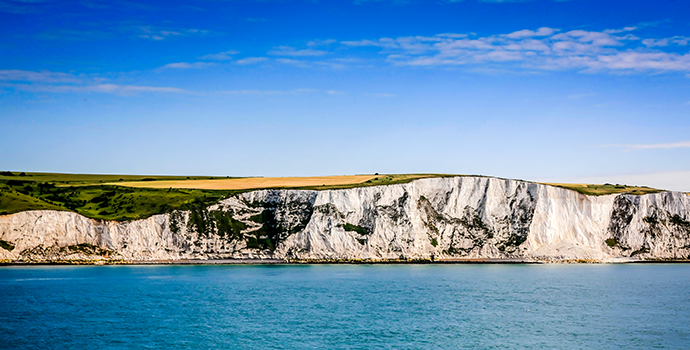 Live
There are lots of choices for accommodation in our area, there is hospital accommodation available on all 3 main sites.  Alternatively, there are lots of options for private rental or purchases and East Kent has seen a booming property market in recent years.  The price of a detached house in East Kent is comparable to that of a small flat in London.
We have an excellent range of supermarkets and shopping centres to cater for all your retail needs.
In East Kent, there are many high-performing schools ranging from pre-school and primary to secondary school education, including grammar schools, special needs schools and academies.
There is also an excellent range of preparatory and private schools including the well-regarded Kings School in Canterbury.
All OFSTED reports can be found at the following website: http://www.ofsted.gov.uk
Kent school catchment areas: https://webapps.kent.gov.uk/KCC.SchoolSearch.Web.Sites.Public/Default.aspx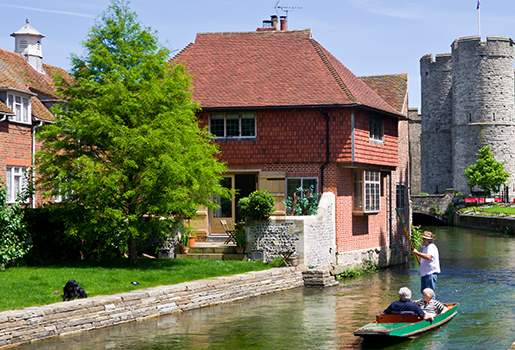 Learn
Canterbury has two universities, the University of Kent and Canterbury Christchurch University and since 2020 has the new Kent & Medway Medical School which is hosted by both the universities. There are apprenticeship opportunities. We understand how important study leave is to our doctors-in-training and our more senior colleagues and support all our learners to explore, achieve and maintain professional requirements. 
Our hospitals offer excellent facilities for learning, with a state-of-the-art Simulation Centre, quiet places for study, library services to help you in your research, IT and wifi support as well as, of course, offering many centres of clinical excellence.  The education centres across our hospitals are always available to provide space, facilities, educational activities and pastoral support with our dedicated medical education staff enthusiastic and willing to support your education and training.  As one of the largest trusts in the country, you will have the opportunity to work and learn alongside many experts in their field across the full range of specialties.  In addition, you will have the opportunity to benefit from learning and taking part in the active research and development activity across the organisation.  If clinical leadership and management, medical education, strategic development, IT and digital transformation or developing a portfolio career is your thing, then East Kent has a wealth of opportunities.
We have a thriving General Practice Programme which is fully supported by our local General Practices and offers a range of experience across remote, rural, urban and coastal settings and demographics.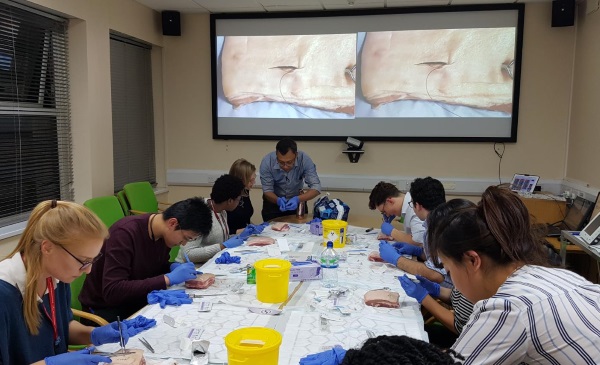 Work
East Kent has two acute hospitals -  the William Harvey Hospital (WHH) at Ashford and the Queen Elizabeth the Queen Mother Hospital (QEQMH) at Margate – with the supporting infrastructure of the Kent and Canterbury Hospital (K&CH) at Canterbury, the Buckland Hospital (BH)  in Dover and the Royal Victoria Hospital (RVH)  in Folkestone.
The Trust has over 1,000 beds, a range of core and specialist services and cares for a population of around 720,000 including 200,000 emergency attendances, 100,000 admissions and 750,000 outpatient visits a year.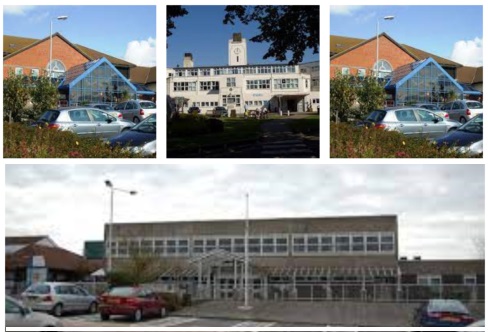 Play
Canterbury, a UNESCO World Heritage Centre, has a wealth of attractions both historic and modern and is a great shopping centre too.  Ashford town centre is a large and lively town with the Ashford Designer Outlet in addition to the full range of chain and individual outlets in the town centre. Margate, described in recent years as Shoreditch-on-Sea,  is a lively, creative, seaside town with  the internationally acclaimed Turner Contemporary at the heart of a thriving arts scene.   They are all full of amenities, including shopping centres, cafes, bars, restaurants, as well as places of interest such as museums, art galleries, theatres, cinemas and libraries. East Kent has an enticing blend of ancient and modern.  International rail links, thriving market towns and world-class chefs meet history-rich villages, idyllic countryside and superb local vineyards.  There are endless opportunities for fantastic country walks, beaches and many ways to escape the hustle and bustle of every-day life, especially in busy hospitals and general practices.
There are a whole host of sporting options in our part of the county. There's the Kent County Cricket Ground right next to K&CH, numerous water sports available all around the coast, lots of great golf courses especially The Royal St George's Club in Sandwich which regularly hosts the English Open Championship.  There are numerous gyms many of which offer NHS discounts.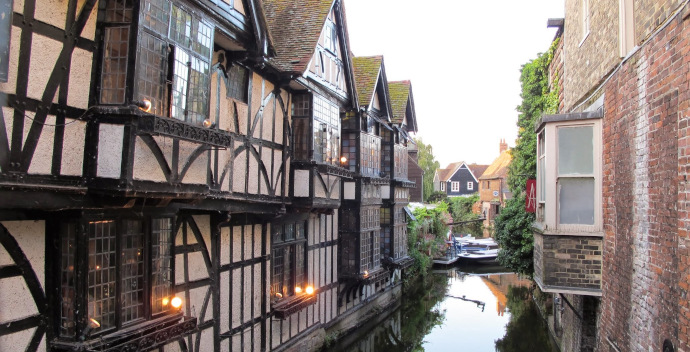 FAQ's 
Q. Do you provide accommodation for students, doctors, their families etc?
A. There is accommodation available for staff and their families at our Hospitals in Margate, Ashford and Canterbury. 
Q. Is it easy to travel between the hospital sites?
A. There are good rail and bus links across east Kent. The trust runs a shuttle service between the hospital sites.
Q. Is there onsite car parking?
A. There are parking facilities available across our organisation.
Q. Where can I find more information about starting at East Kent Hospitals?
A. We have a comprehensive new starter guide with lots of useful information to make your journey with us run smoothly.